|Author's Photo Credit: Pinwheel Photography|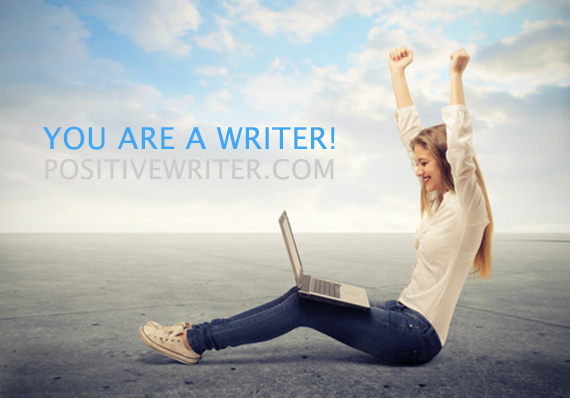 This is an especially meaningful post for me. It is marking an anniversary of sorts – kind of a geeky one – but nonetheless a significant milestone in my life.
Dually, by posting this piece on my blog, I entered the writing contest: 'You Are A Writer. When Did You Know?' held by Positive Writer.
And, I am truly honored to have been awarded 2nd place among 126 other very talented writers with moving stories of their own moments of truth. Here's mine…
When did I know I was a writer?
365 days ago.
On August 5, 2012, I stole a book because it stole my heart: Gift from the Sea by Anne Morrow Lindbergh. Initially, I didn't steal it. It was loaned to me, and I just borrowed it…for a really long time. But quite unexpectedly, I fell in love with this book. Hard. After that, I just couldn't will myself to return it to its rightful owner.
When I was first introduced to the book, I expected something gentle and lazy like summertime. But, I got something rousing and moving and soulful.
And, that's when it happened.
A flame was kindled deep in my heart. Something that had always been warm within me was suddenly stirred and stoked.
At age 8 when I wrote my first story about a bear named "Emerson," I knew I liked to write. In junior high when I developed a nerdy love-affair for grammar and early American authors, I knew I loved to read. In Mrs. Stapleton's high school English class when I discovered my quirky fascination with etymology, I knew I liked words. And in college when I studied English Education and Spanish, I knew loved language. For decades, I entertained an interest in writing and language. But, I never knew that's who I was – until that first weekend in August.
In a moment, a passing interest became my passionate pursuit! This book reminded me of everything lovely and soulful inside of me. It gave breath to the words that had been living in my heart and mind for years – unspoken.
It connected me to my own voice. And when I heard it, I knew. I am a writer.
I didn't mean to fall in love with this book. It was only meant to be a light summer read. But, how does one make herself not fall? I just did. And, I love everything about this book. Everything. I just do.
I'm attracted to its simple design. It's charming, yet unassuming. And I'm quite fond of the places where it's worn. I like the coffee stain on the back pages and the single word penciled in on Chapter 2: "simplicity."
Like me, the imperfections have their own story to tell.
I'm drawn into its rich content. It's not complicated, but it's deep. I effortlessly connect with it on so many levels. It moves me. Its humanity inspires me to be a better person. Even though I have memorized many of its words and thoughts and passages, I also find myself discovering wonderful new things each time I pick it up.
Much like myself, it is a little seeking and a little knowing.
Its voice. Its voice stimulates me. It makes me feel soft and feminine to my core. And it makes me feel empowered to be brilliant and amazing. So many thoughts this book expresses, I already feel in my own soul. It confirms to me things that I know in my heart to be true. Other times it speaks to me in provocative ways that cause me to contemplate life from a whole new perspective.
That hot weekend in August, I found myself all tangled up between its covers. I heard my voice whispered on its sheets.
In that intimate moment I knew. I am a writer.
All the little-girl-dreams I had tucked away because I was afraid to just put myself out there…
All the "I'm not good enough's" that held me back from taking risks…
All the passion I had dutifully channeled into more practical endeavors…
All the times I had exceeded others' expectations for my life, but fell short of my own…
In one weekend, it was over. I put those things behind me.
I knew it. I am a writer.
It's not something I am becoming. It's not a job or a career choice. It's who I am. It's both fully in me and mine to fulfill.
I am pursuing this passion face-to-the-wind and arms-wide-open! And I know that makes me incredibly vulnerable. But, it also makes me strong as hell. That's what love does. When you genuinely tap into your passion, it quite uncomfortably opens up the most tender, naked places in your soul. But, it also becomes a fierce source of confidence and resolve to be reckoned with.
I'm no longer a frightened little girl afraid of her own big dreams.
I'm not an insecure college student without a plan for her life.
I'm not a conventional 39-year-old woman afraid to take a risk on herself.
I'm no longer a caged Type A perfectionist afraid of making mistakes.
I am a – passionate, feminine, confident – writer!